WATER TAXI HOMER | GREWINGK GLACIER TRAILS | KACHEMAK BAY TOURS
EXPERIENCE THE REAL ALASKA on the finest water taxi Homer, Alaska has to offer! Our daily water taxi service and adventure tours to pristine Kachemak Bay State Park are adventures of a lifetime! 49North offers scenic viewing trips, Grewingk glacier hikes, and full service water transportation & freight hauling services. Our Homer water taxi and bay tours into Kachemak Bay operate year round out of Homer, Alaska. We serve visitors from all over the world and local residents alike. The next time you need water transportation to Kachemak Bay State Park, want to go whale watching or birding, or just need cargo or supplies delivered to your cabin or home, call 49North Alaskan Adventures water taxi Homer, AK!
WATER TAXI HOMER | DAILY SERVICE TO GREWINGK GLACIER TRAILS
GREWINGK GLACIER HIKE
Starting at $90
Hike the pristine trails and take in the majestic beauty of Kachemak Bay State Park – Alaska's first state park! The best way to and from this scenic treasure is ride with us by water taxi to Grewingk Glacier trail. Learn More
Ride with us on our enclosed, heated water taxi to experience true Alaska wilderness at Grewink Glacier in Kachemak State Park. We have multiple trips per day going to Grewink Glacier trail heads and our professional team can provide helpful information to the best trails for your groups ability level and the best sights to see.Call 49North's water taxi Homer, Alaska.
KACHEMAK BAY TOURS AND WATER TRANSPORTATION OPTIONS
WATER TAXI
Starting at $90
Go with the trusted water transport and let us take you to the real Alaska. Our fleet can take you and your gear from Homer to anywhere in Kachemak Bay. Learn More

BAY TOURS
Starting at $125
Experience whale watching and wildlife viewing up close and personal on tour of Kachemak Bay. See amazing wildlife, whales, sea otters, stunning scenery, and extraordinary views. Learn More
SHOREBIRD TOURS
Starting at $125
Kachemak Bay is one of the most critical sites for migratory birds in the world. Thousands of migrating waterfowl and millions of shorebirds pause along mud flats here each year. 49North Alaskan Adventures is at your service to take you to see the beauty of the birds as they arrive for a stopover!Learn More
Enjoy Clean & Comfortable Vessels With Heated Cabins
Year Round Water Taxi, Kachemak Bay Tours, and Wildlife Viewing in Homer, Alaska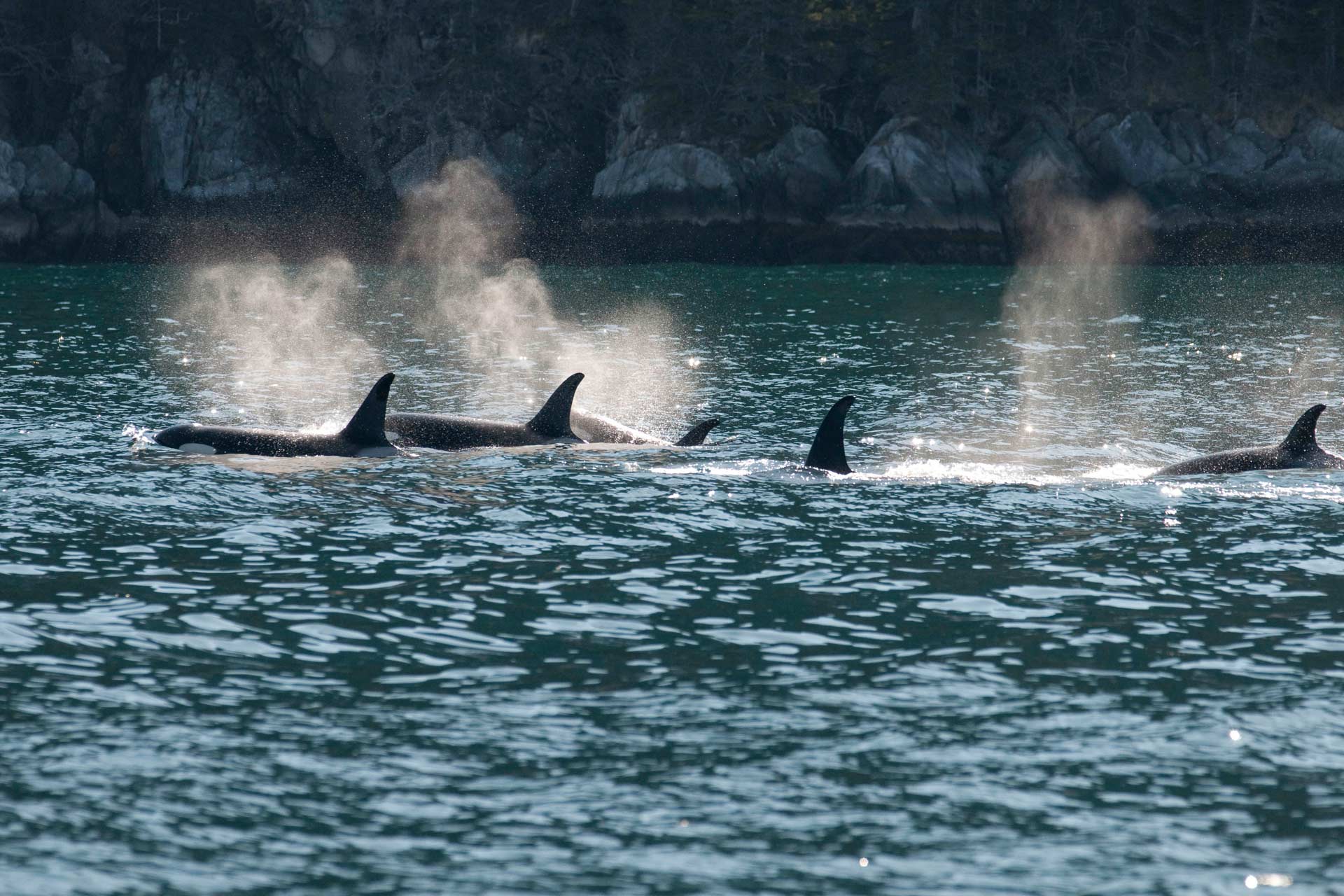 EXPERIENCE ALASKA AT IT'S BEST!!
Launch out with us from Homer, Alaska and experience some of the most beautiful and stunning sights found anywhere in the world. We often see whales, sea otters, and many varieties of sea birds on our tours.
Experience The Beauty of Kachemak Bay!
Very few places on earth are as beautiful as Kachemak Bay. Homer, Alaska is the perfect jump off point to access all of Kachemak Bay, Cook Inlet, and beyond. Our water taxi and freight hauling boats are moored and ready to go at the Homer Boat Harbor which makes accessing our water transportation service or bay tours a breeze. If you want to visit Kachemak Bay State Park then we have you covered, we can get you there safely and efficiently on the best water taxi Homer has to offer.
Serving Local Residents
We take pride in serving our local residence too by striving to be the best water taxi Homer has to offer andwe also provide freight hauling service to
Halibut Cove
, Sadie Cove, Tutka Bay as well as the communities of
Seldovia
, Port Graham, and Nanwalek to name a few. If you need to get your guests, supplies, building materials, ATV's, or equipment across the bay, we have the experience and boats to handle it on our water taxi Homer, AK.

Our daily Homer water taxi and water transportation service can take you to all the best locations around Kachemak Bay. We offer water daily service to all of the most popular glacier hike locations from Homer including Grewingk Glacier Spit/Saddle Trail, Jackolof Bay, Halibut Cove, Gull Island, Bear Cove, Grace Ridge Trail, Kayak Beach and more.
Year Round Water Taxi Homer, Alaska | Water Taxi Kachemak Bay